Garrett Law Group, PLC
Nov 22
New Post has been published on Virginia Beach Criminal Attorneys | Criminal Defense Lawyer Virginia Beach | Garrett Law Group
New Post has been published on http://www.garrettlawgroup.com/2013/11/22/navy-pilot-faces-felony-criminal-charges-for-communication-with-minor/
Navy Pilot Faces Felony Criminal Charges for Communication with 13-year-old Girl

Using the internet to communicate with other people may seem like harmless fun. However, when a person uses the internet to communicate in a sexual manner with a child, he or she may face criminal charges or, if he or she meets that child, charges for sexual assault. Virginia law prohibits adults from using computers to communicate with children in order to coax them into certain sexual acts. A Navy pilot stationed in Virginia Beach found this out the hard way this week when he was arrested on such charges.

Daniel Chase Harris is accused of communicating with a 13-year-old girl from Bedford County over the internet. At some point, Harris allegedly threatened the young girl in order to get her to send him pictures of herself that were sexual in nature. Harris is alleged to have been in an online relationship with the 13-year-old girl before he coerced her into sending him the sexually explicit photographs.

According to reports, Harris was investigated by the Bedford County Sheriff's Office and the Virginia Beach Police Department, as well as the Navy's criminal investigation services unit and members of the group known as the Virginia Internet Crimes Against Children Task Force.  The units were able to obtain a search warrant and searched Harris' home. At the home, authorities were able to seize enough evidence to arrest Harris and take him into police custody.

Harris' fate is still pending. He is currently being held without bond and will be transferred from Virginia Beach to the Bedford Adult Detention Center. Before Harris found himself facing multiple counts of using an electronic device to facilitate offenses against children and extortion charges, he had a bright future ahead of him as an active-duty pilot.

Virginia Internet Sex Crimes Law

Virginia criminal laws outlaw a host of activity related to the internet. One such crimes relating to communicating with minors by using the internet is the use of communications systems to facilitate certain offenses involving children, which is a form of solicitation. Under Code of Virginia 18.2-374.3, a person who is 18-years-old or older is guilty of committing the crime when he or she knowingly and intentionally uses a communications system, like the internet, to solicit a child to expose his or her genitals or to propose as much; propose that the child fondle his or her genitals, or that he or she fondle the child's genitals; propose having sex with the child; or invite or entice the child to enter a vehicle, house, room, or other place for any of the purposes listed. Use of communications systems to facilitate certain offense involving children is a Class 5 felony. However, in the case that the offender is seven or more years older than the child, and has reason to believe that child is under 15-years-old, the offender must be sentenced to a term of imprisonment of between 5 and 30 years.

When an adult seeks out a young child over the internet and solicits sexual activities or pictures, he or she may face serious felony charges under Virginia criminal laws. If you have been charged with violating Virginia criminal laws, you should immediately speak to an experienced criminal defense attorney. Contact a defense attorney at Garrett Law Group, PLC, today for a confidential consultation.
Nov 21
Time to amend America's constitution - The Newark Advocate
See on Scoop.it - Constitutional Rights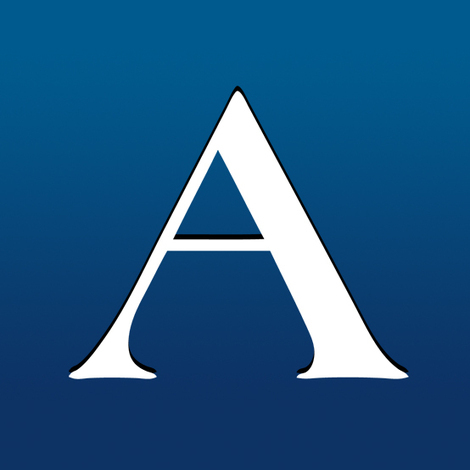 Town Hall
Time to amend America's constitution
The Newark Advocate
Long is promoting an unused section of the U.S. Constitution as the ultimate check on big government. Article V provides two paths to amending the Constitution.
See on newarkadvocate.com
South Carolina Obamacare Nullification Efforts Get Noticed
See on Scoop.it - Constitutional Rights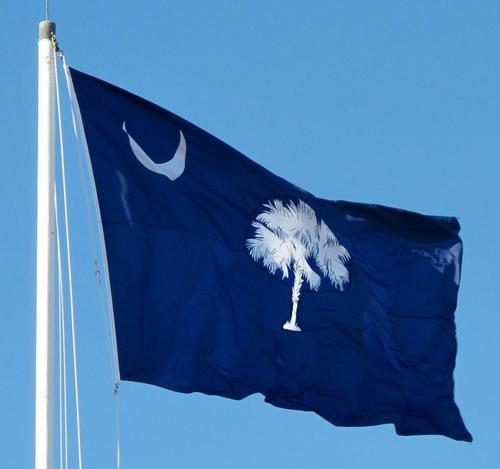 South Carolina's Health Care Freedom Act, would take important steps towards making Obamacare null and void in the state.
See on blog.tenthamendmentcenter.com
Right to Keep and Bear Arms Preceded U.S. Constitution
See on Scoop.it - Constitutional Rights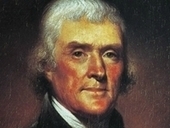 The right to keep and bear arms preceded the U.S. Constitution, as our Founding Fathers "propounded" the right but did not create it.
See on breitbart.com
Two men charged with hate crime in assault at ODU
See on Scoop.it - Criminal Defense Attorney

NORFOLK
Two men are charged with a hate crime after an Oct. 19 assault on Old Dominion University's campus, said school spokeswoman Jennifer Mullen Collins.
See on hamptonroads.com
Former Virginia Beach worker admits taking $3,500
See on Scoop.it - Criminal Defense Attorney


VIRGINIA BEACH
A former Human Services employee pleaded guilty in Circuit Court this morning to taking $3,500 from a woman who'd sought her help.
Karen Michelle Brewer, 59, pleaded guilty to one felony charge of obtaining money by false pretenses.
See on hamptonroads.com
Drunk Driving Leads to Manslaughter Charges in Virginia
See on Scoop.it - Criminal Defense Attorney

Last month, Virginia resident Tony Sledge was involved in an accident that resulted in the death of his 12-year-old daughter. Two weeks later, Mr. Sledge was arrested and charged with a slew of DUI related crimes that arose from the October accident.
See on duiattorneyvirginiabeach.com
Issues Leading to Wrongful Convictions
See on Scoop.it - Criminal Defense Attorney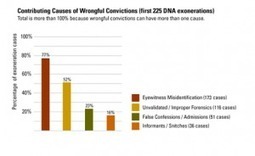 The criminal justice system is not foolproof. Judges make improper rulings, prosecutors use unreliable evidence, and juries make mistakes.
See on garrettlawgroup.com
How to Find a Job When You Have a Criminal Record
See on Scoop.it - Criminal Defense Attorney


How to Find a Job When You Have a Criminal Record -Having a criminal record could haunt job seekers and intimidate hiring managers. Read more at: http://money.usnews.com/money/careers/articles/2013/11/19/how-to-find-a-job-when-you-have-a-criminal-record


See on money.usnews.com
The Tragic Consequences of Teen Drinking and Driving
See on Scoop.it - Criminal Defense Attorney

Below is the story of Brian Hoeflinger, a high school senior who lost his life after making an ill-advised decision after a night of drinking. As criminal lawyers, we understand all too well the negative outcomes of drunk driving.
See on blog.aacriminallaw.com